About Me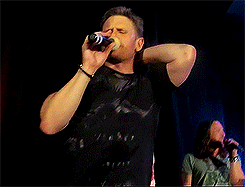 Hello, Sweetie~ Welcome aboard! Name's Faith and around these parts, you'll find heaping helpings of Sherlock and Doctor Who, though I dabble in just about every fandom. I reblog anything that tickles my fancy and this blog is most definitely Not Safe For Work at times, folks. Please enjoy your stay!
Willard Library: The Grey Lady
Fancy yourself a ghost hunter? Find that you're wasting your life on the internet anyway? Why not move on over to the Willard Library website where you can watch live ghost-cams to catch a glimpse of the Grey Lady.
You can even visit Willard in Evansville, Indiana. It's a beautiful library with a beautiful past.
Willard Library
Spooky Month